Welcome to the Pecheles Hyundai vehicle review library, the number one resource for drivers in the Greenville, Wilson, and Rocky Mount areas who are actively researching vehicles to find which one is right for them. At Pecheles Hyundai, we feel it befits our drivers to learn as much as possible about the vehicles they're interested in so they can make the best decision possible regarding their next car. That's why we have this vehicle review library.
2018 Hyundai Santa Fe Sport Review
2018 Hyundai Ioniq Plug-In Hybrid Review
2017 Hyundai Elantra GT Review
2017 Hyundai Sonata Hybrid Review
Our Hyundai Vehicle Reviews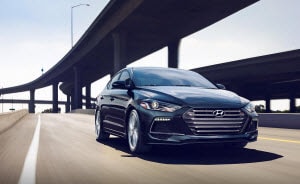 In these articles, you'll learn a great deal about your favorite Hyundai models, whether you're interested in the Hyundai Sonata, the Hyundai Tucson, or the Hyundai Santa Fe. You'll see the kind of power that the engine is capable of. You'll learn about the technology and entertainment amenities. You'll also learn the exact measurements of the cabin to help determine if it offers enough space for both you and your passengers. These articles can help you learn more about your favorite models so your visit with us will be quick and easy.
How These Articles Are Helpful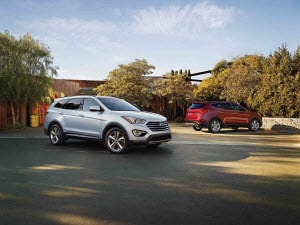 When you're in the market for a new car, one of the most important steps is research. A new car is a major decision and investment. At Pecheles Hyundai, we want you to be entirely sure of the decision you're making. By performing the necessary research on models you're considering, you'll learn which one is right for you based on your tastes and preferences. By doing the research, you'll learn enough to make the best decision possible regarding your automotive future.
Do I Need to Use These Pages?
While we're happy to provide these helpful guides, you're not required to read them. We just feel they're helpful resources for drivers who are trying to find their next car. If you're unsure of what your next car should be, feel free to click on any of these guides to help make the right decision. You'll learn enough to figure out which vehicle is the best choice for you and your needs as a driver.
To get started, simply look above and find a model you're interested in. Click to learn more about what it offers and what it can do. It'll help make your decision easier, because you'll know exactly what you're getting with your next vehicle.
At Pecheles Hyundai, we're happy to help drivers in the Greenville, Wilson, and Rocky Mount areas find their next car.