Your transmission system is a vital element of your car, van, SUV, or truck, and it's good to approach it as such. You should be sure that your Hyundai, including your transmission system, continues to be in proper working order by having your routine maintenance conducted consistently at Joe Pecheles Hyundai.
Our team of highly trained automotive specialists is well equipped to deal with all of the automobile's upkeep and transmission service needs, whether you need a transmission fluid flush, a repair, a transmission replacement, or even just an oil change.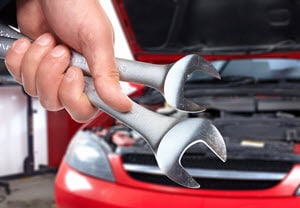 Reach out to Joe Pecheles Hyundai or schedule your transmission repair today.
What to Do if You Think Your Transmission Fluid Is Low
It truly is easy to check an individual's vehicle's transmission fluid, and you need to execute this just about once a month. To find the most reliable measurement, you should check the transmission system when the engine is running after it's had time to properly warm up and while it's on a smooth area.
Follow these procedures to check the transmission fluid level:
Uncover the dipstick under the hood. The tip is usually a brilliant tone, normally red. If you're uncertain where to find the dipstick, look at your user's guide.
Remove the dipstick, clean it, replace it, and then remove it once more.
There are tags for heated and cool. Look at the reading for warm. If it isn't full, carefully load the tank a little bit at a time using transmission fluid, and continuously assess the level when using the dipstick. You can utilize a funnel and add the liquid directly into the opening from the spot where you pulled the dipstick.
After you've refilled the fluid, put the dipstick back, and after a few moments, take it out to verify that you've accurately replenished the transmission fluid level.
After checking the transmission fluid, make sure that you pay attention toward its hue. Transmission fluid ought to be pink or red in color. If the fluid has become gray, this is an indication that there could possibly be an imperfection concerning your car. If this is the case, you should schedule an appointment at the service department at Pecheles Hyundai.
How to Check for Transmission Fluid Leaks
When you notice that the fluid is uneven or minimal, or perhaps you notice that your car or truck just isn't performing as thoroughly as it often does, you should examine for a fluid leak. This can be done easily.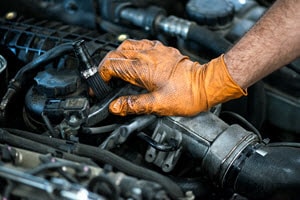 Place a big bit of cardboard underneath the car or truck while it isn't running.
Turn on the engine, and wait a couple of seconds for the car to get hot.
Check for any detectable red or brown spots on the piece of cardboard.
When you notice such stains, it's possible that the vehicle has a transmission fluid leak. This problem can be relieved at your nearby automotive service center near Greenville, Winterville, and Farmville, NC. Schedule transmission service online today!