It is essential to repeatedly check out the various components of your car or truck, specifically if you intend to travel away from the Greenville, Wilson, Rocky Mount, or a nearby North Carolina community.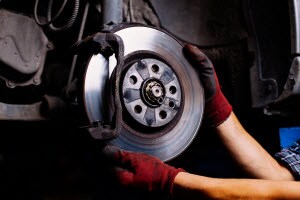 Although your automobile may experience plenty of issues, like low oil fluid, an overheating motor, or dead car battery, being sure that your car's braking system is functioning properly must certainly be a chief concern. A lot of complications could result in your brakes malfunctioning. However, numerous signs may warn you of brake-associated complications. By understanding them, you can easily schedule where you should get brake repair near Greenville, NC.
Common Brake Issues that Drivers Can Easily Identify
Despite the fact that weak braking mechanism response could be one of the best indicators for flawed brakes, squeaking, squealing, and grinding also indicate that the brake pads are wearing off. Due to their steel assembly, they'll put out a high-pitched noise to caution motorists. If this happens, you'll want to swap them before the condition gets far worse.
An additional signal to check are vibrations as soon as you implement pressure to the brake pedal. They are specifically recognizable through the steering column, which will vibrate while you stop your vehicle or turn.
For those who come across a number of such signs, you probably should start trying to find brake repair near you.
Brake Repair
Anytime you note any of these signals, it is crucial you try to get brake repair. The brakes are among the most vital elements of the car, offering you the capability to stop, so acquiring the most appropriate service is critical.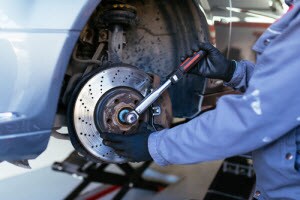 Plus, acquiring trusted service nearby the Greenville, Wilson, and Rocky Mount isn't too hard. If you are in the area and asking yourself where's the best brake repair near me, Pecheles Hyundai is the solution.
Brake Repair Greenville NC
Once your vehicle requires to be repaired, whether or not it's a transmission repair, an oil change, or brake service, it's possible to schedule your appointment at Pecheles Hyundai. Our state-of-the-art service center works with every issue inflicted upon the vehicle. Each of our certified staff are adept and specialized. They'll joyfully roll up their sleeves and get to servicing your vehicle to ensure your car gets the care it really needs.
Although many brake problems need to have a component swap, whether or not it's brake pads, rotors, hydraulics, or cables, you can rest assured knowing we have the perfect components you will need to get your car or truck back on the road. Aided by the right parts, the technicians will return your car's brake system to working order. This way, you can take your car on the road and stop it when you'd like to. Absolutely nothing causes us to be more happy than to see car owners excited to obtain their vehicle repaired and ready to go.
Are you having brake issues? Schedule your service with us at Pecheles Hyundai.