The 2017 Hyundai Accent is a smooth driving subcompact with the added versatility of a hatchback. If you're looking for an adaptable, fun-to-drive commuter for your daily routes around Greenville, Wilson, and Rocky Mount, you'll be drawn to the Accent's ability to deliver a high-value drive in a sleek and affordable package.
Read on to learn more about how the 2017 Accent performs on the road, at the pump, and behind the wheel. 
2017 Hyundai Accent Specs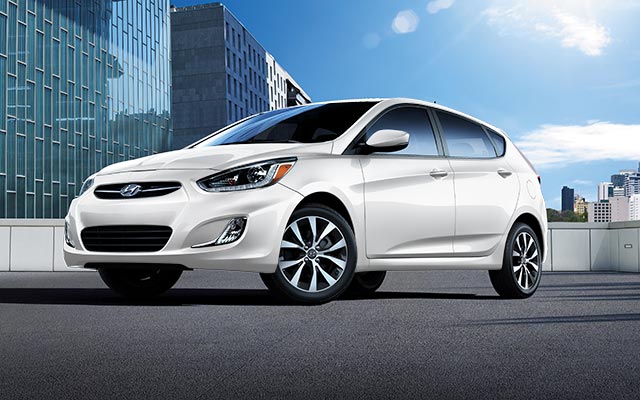 The Accent's aerodynamic build and apt engine give it an effortless drive feel. Let's take a closer look at what's under the hood:An animated 137-horsepower 1.6L engine
A manual or automatic 6-speed transmission
Standard front-wheel drive
With these elements in play, the Hyundai Accent champions a smooth drive and a light footprint, returning up to an EPA-estimated 27 city/37 highway MPG. With a car like this, you can tally up weeks, and even months, of daily driving before you have to fill up again.
Choosing an Accent
Not a way to speak, but a car to drive! The 2017 Hyundai Accent is available in both sedan and hatchback formats, and there are two trims for each body style:
Sedan: Base SE and the new for 2017 Value Edition
Hatchback: SE and Sport
In the middle of the Hyundai Accent, you'll find a sound-sealed interior with plenty of space to get cozy. Since the Accent is a common commuter vehicle, many potential test drivers are eager to hear about its front seat space. The 2017 Accent offers:
39.9 inches of front-seat headroom
41.8 inches of front-seat legroom
As you can see, Hyundai generously proportioned the Accent's driver's and passenger's seat accommodations. You won't even feel like you're in a subcompact car!
Utility, Convenience & Audio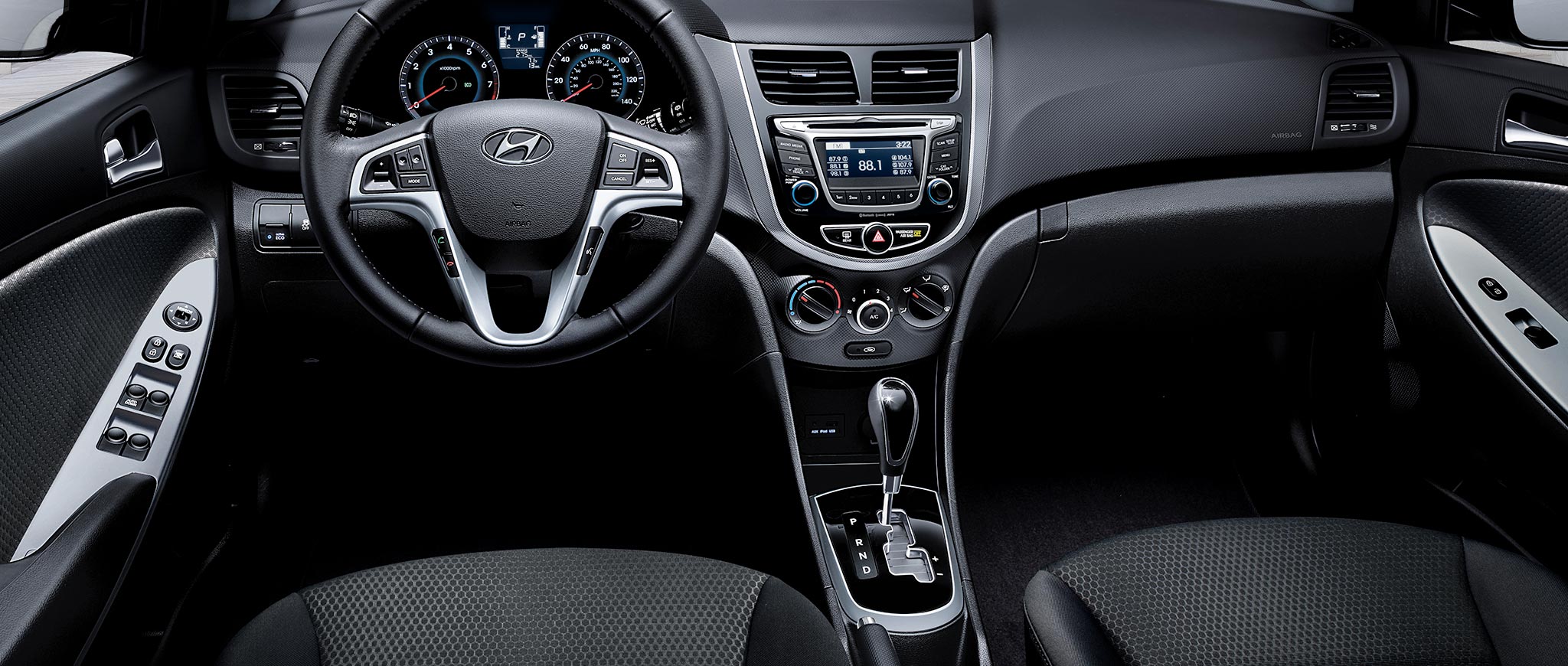 While the 2017 Hyundai Accent Sedan and Hatchback share nearly identical seating space throughout the vehicle, the Accent Hatchback offers an impressive total cargo space of 47.5 cubic feet, which is on par with some small SUVs.Both body styles come with a split-folding rear seatback to make divvying up your ratio of passengers to gear easy. The Hyundai Accent also comes standard with several comfort, convenience, and entertainment features that help simplify and enhance your daily commutes, including:
Keyless entry
6-speaker audio system
Satellite radio
USB connection (access to music from other devices)
In this petite yet polished Hyundai, you have everything you need to enjoy the ride.
Test Drive the 2017 Hyundai Accent at Pecheles Hyundai
The 2017 Hyundai Accent is a small sedan and hatchback that's big on value. If you're interested in getting a closer look at the Hyundai Accent's many talents, the best way to do so is from behind the wheel!
Shoppers coming from the Greenville, Wilson, or Rocky Mount areas can contact Pecheles Hyundai to schedule a 2017 Hyundai Accent test drive. We have both Accent Sedans and Hatchbacks in stock, plus a dedicated team of Hyundai experts ready to support you with the next step of your new car journey.