If you're seeking a pre-owned car in the Greenville, Wilson, and Rocky Mount areas, you'll need to determine what to look for. Developing a practical idea of the benefits and limitations of pre-owned automobiles, as well as being aware of what it is you need, will help make certain you'll be perfectly satisfied with the car you drive off the lot in. Found in this post, we're going to get you prepared for your venture toward locating a premium pre-owned vehicle. This is the ultimate pre-owned car checklist.
Pre-Owned Vehicle Research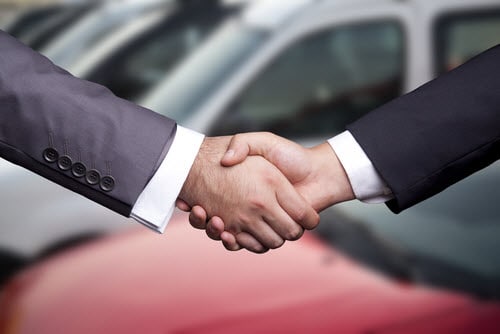 When you're financing a used vehicle, you don't have to go to the lot to look into their selection. In most cases, you'll be able to easily take a look at the collection of used vehicle dealerships online. You can easily save time whilst looking for your next car or truck, but there are a number of questions that it's essential to answer for the best possible results.     
What body style are you interested in?
What's your budget?
What features are most important to you?
Would you consider driving a certified pre-owned vehicle?
Look up reviews for the exact trim you're interested in.
Does this vehicle have all the specifications you need?
Does it have the safety features you want?
Inspecting a Used Car
After you've reviewed the inventories of your local used vehicle dealerships, it's important to stop by the dealership and get a better peek at the vehicle you're interested in the most. Observing the automobile in person will be productive in a variety of ways. But, you'll need to be aware of what to look for.      
Does the vehicle look the same as it did online?
Are there signs of damage to the car?
How does the interior look? (check for interior tears, stains, burns, and any weird smells.)
Get a CARFAX® report to learn more about the vehicle.
Get Specialized Advice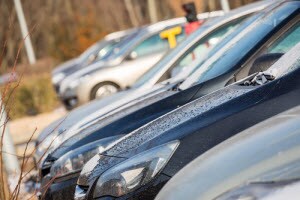 Having a pal that works on motor vehicles as a living can help motorists with a lot more than just your everyday automotive repair. They have an expertise on motors, which can help drivers when it's time to locate the best used car or truck. Take them around when you go to explore used cars or trucks in person. Ask them to glance underneath the hood to see if everything seems to be suitable.      
Has anything been moved?
Is anything worn down?
Is there any work that needs to be done?
Set Your Test Drive
One of the better approaches to determine if a vehicle is correct for you is by getting behind the wheel. The test drive is among the most essential elements of the research process. It's also the most fun.      
What are your thoughts on the handling?
Do you notice anything odd about the pedals?
Does the transmission respond quickly?
Do you enjoy driving the vehicle?
Now that you've got this cheat sheet, you're all set to get the maximum benefit from the pre-owned vehicle purchasing experience. This kind of checklist will help you get the best possible used car or truck. As a result, you don't need to worry about researching a quality car, because you'll know what to consider.
This guide was brought to you by our team at Pecheles Hyundai, the dealership that proudly serves motorists in the Greenville, Wilson, and Rocky Mount, NC, areas. Contact us today for more information on our used automobile supply.