Individuals all throughout the Greenville, Winterville, and Farmville, NC, areas realize that tires are probably the most vital elements of their own vehicle. Then again, while the tires are responsible for getting your automobile to move around, they're also subject to various issues that'll have the driver asking, "Where are the most useful tire services near me?"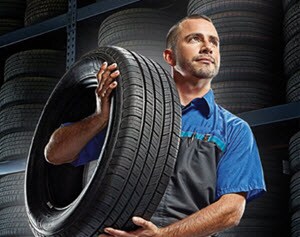 In the following paragraphs, we'll demonstrate indications that your tires are worn and show you how to proceed if the tires have to be mended or taken out and changed.
Steps for Detecting Worn Tires
A number of clues will tell you that the tires could be damaged or should be repaired. One of the more visible indicators, aside from a flat tire, is rumbling or thumping. When you notice it, and it also seems like it's generated from under your seat, you could find that your rear tires aren't balanced. If your car pulls to a single side as you're moving, one of the tires is low on air. The direction that your automobile pulls will tell you which tire is impacted.
If you choose to execute a visual examination of your tires, you should search for a couple of things. Fractures or bulges signal exterior issues, which subsequently results in a sluggish air leakage. Your car's tires may be salvageable, but it's a good idea to have a professional opinion.
It's important to think about tread depth when inspecting your tires. Tread makes it possible for your tires to sustain traction while on the road. This is particularly important in slick road conditions, since tires with additional tread depth will help you hold the road better.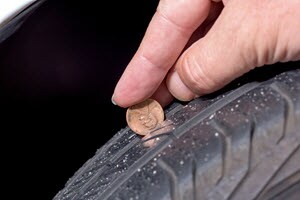 Feel free to use a penny to inspect your car tire's tread level. Go ahead and take the penny and place it upside down in the track. If you can see the top of the president's profile, you don't have sufficient tread and ought to think about exchanging the tires immediately.
Factors to Remember
There are a few ways in which the car's tires can wear too early. Significant temperature has never been good to your vehicle's tires, mainly because it increases the tire pressure. How you drive is a second factor that impacts tire life. For anybody who's the sort of vehicle owner who employs excessive and brisk braking, this tends to not only wear your tires prematurely, but you could wreck your brakes.
Understanding Tire Service
Should you notice any kind of damages or odd wear on the tires, you must treat it fast. And if you're looking for high-quality tire services in the Greenville area, near Winterville, and Farmville, look no further than Pecheles Hyundai. Our tire department is here to assist you.
Whether you want a repair or a replacement, you can use all of us to help you figure out the optimal option for getting your vehicle back on the road. Schedule your tire service appointment today!