The oil change service is most likely the only form of vehicle service we don't have to explain at Pecheles Hyundai's service center. Nearly all car drivers near Greenville, NC, understand it is important, however, some drivers may be interested in why an oil change is essential to the health of their vehicle. Fortunately, we made the effort to answer your questions about oil changes and their importance.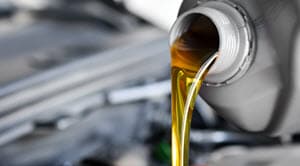 Your First Oil Change
There's a reason why an oil change service is a regular and routine automotive service. By providing lubrication to the motor, this service is crucial in guaranteeing your vehicle won't overheat and breakdown. Still, what exactly is an oil change?
Engine oil must be clean to properly lubricate moving mechanical parts inside of your vehicle.  To achieve this, the oil must be taken from the vehicle and swapped out every so often. Plus, your oil filter must be replaced frequently since it entraps any junk in the motor oil and blocks it from hurting your vehicle. An oil change handles all of that and helps keep your car from heating up too much.
Frequent Oil Change Questions
Even though drivers are aware of how vital an oil change is, hardly any truly know how accomplishing this works. Plus, many have a few pre-determined questions about the process. To make it simple, we've put together the answers to many of these questions.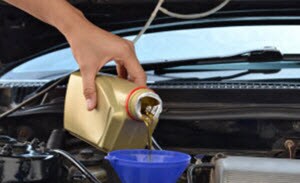 Still Have a Question about an Oil Change?
We have given quite a bit of information listed here. Nevertheless, you still may have some questions or concerns about an oil change. At Pecheles Hyundai, we want to be sure you have all the information you'll need.
If you have any questions we didn't answer, don't hesitate to contact our team. Our team of highly certified technicians are prepared to fix any issues you're facing.
Ready schedule an appointment? Book your service today at Pecheles Hyundai to get started.